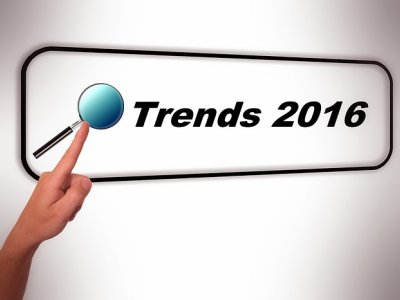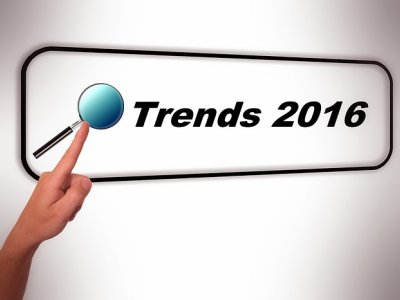 Owning a small business can be the most exciting thing that any person can possibly do. The challenges of reaching out to customers, successfully identifying and entering markets, and keeping a competitive edge over the competition can easily take over every waking moment.
However, the stress can easily become too much over the long haul. That is due to the never-ending need to engage with clients while also handling the administrative tasks for your business. Who has the time to handle everything? Thankfully, we live in a time where technology has advanced enough to provide us the tools to automate most communication tasks, while simultaneously allowing your company to reach new clients without adding any additional cost.
Here are seven social media tools that are taking the small business world by storm.
Hootsuite
Imagine you are sitting in your car. In the dashboard are dials showing the status of nearly all of the systems in your car. Oil pressure? Gasoline? Miles? Check, check, and check. Hootsuite takes this philosophy and applies it to social media. On a single screen, you can see all of your social media profiles and delegate certain accounts to different people or departments (if your company is getting big enough for that sort of thing.)
Beyond delegation, this service enables you to see which profiles are garnering the most views, allowing you to see with a single glance, which is worth continuing to invest in. This saves you time and money by eliminating the need to run annoying feedback programs asking clients to take time from their schedules to inform you how they found your company.
The digital equivalent to the old-fashioned mail campaign is unknown, unimaginatively perhaps, as an email campaign. There are numerous companies out there promising to help create the best email campaign for their clients, though few have the track record for success as VerticalResponse. As a company dedicated to helping small businesses succeed, it will guide you through every step of the process. Appearance is vital for these messages to be successful. VerticalResponse takes this responsibility seriously, designing some of the most beautiful and informative email advertisements possible.
VerticalResponse even works with you on social media by formatting these advertisements to work with popular social media sites such as Facebook. Finally, it will create sign up pages designed to attract new people interested in learning more about your company.
CrowdBooster
CrowdBooster is a social media analyst tool, designed to inform business owners about what is, and what isn't, working to improve your social media presence. Beyond that, it collects data as to what time the most viewer's access your posts, informing you as to when to release your next batch of campaign marketing material in order to have the greatest impact.
Industry luminaries, such as the Los Angeles Times and Ben & Jerry's Ice Cream, use this company. If it works wonders for them, imagine what it can do for your small business. This company is not designed to help you reach new consumers or formulate an advertisement. It is designed to inform you as to when you should do something, not what to do.
SproutSocial
SproutSocial is designed to make managing your social media presence easier by congregating all of your messages into one seamless interface. The goal of this service is to reduce the amount of time you have to use collecting feedback from users, thus allowing you to maximize the time spent helping improve your company's products and reputation.
SproutSocial breaks down messages on a demographical basis, enabling you to see with a single glance which particular group is responding more. For instance, when deciding on a new gender-specific product, it is a good idea to know who is more enthused by your company.
Information is power, and by understanding who is saying what, you can get ahead of any trends and profit accordingly. What separates this from Hootsuite is that it is designed for companies with just a few employees. One person can manage everything with this service.
Postling
Up until now, we have only dealt with traditional social media, email and sharing sites. However, there is another arm of the digital tree that needs to be carefully cultivated if a company is to survive in this digital age. Like with the tools listed above, Postling monitors social media sites for new messages and demographic trends. What sets this company apart is the expansion of this monitoring to product review sites, such as Yelp.
Knowing what customers are saying about your company on these review boards is vital in order to maintain a positive company image in the local market. More and more people are going online first to see which companies are worth their time and money.
Argyle Social
Argyle Social is one of the largest and most successful companies in the social media tool industry. It is designed to automate publication of material put together by you or your marketing team. The company prides itself on being at the forefront of data collection as well as identifying new and powerful ways to give its clients the information needed to reach out to consumers without having to worry about wasting time and precious company resources. It is one of the most expensive options on this list, starting at around $300 per month, but the experience and dedication found in this company is guaranteed to make the investment worth it at the end of the fiscal year.
Post Planner
Post Planner, a management tool on Facebook, automates content sharing on your Facebook page. Like others, Post Planner will handle everything in the queue and automatically post out, based on pre-configured times.
In addition to having all the typical page management features, such as scheduling insights, it also comes with a secret weapon. What separates Post Planner from other management and posting tools is their content discovery engine. This feature finds you the most popular, most shared content in your industry and then you can add that content to your queue to post later on.
By finding the best content to share, you will increase your engagement level, shares and social mentions with your audience and save time doing it. Social Media opens up many new ways to connect with your audience and monitor your brand at the same time.
If you're not taking social media seriously by now, you can bet that your competitors are. But this doesn't mean it needs to be a chore or that you need to commit to endless hours each and every week. By taking advantage of the tools available, it's possible to leverage the time you do spend on social media and create a new stream of customers for your company. So test out a few of our suggestions and see what works for you.