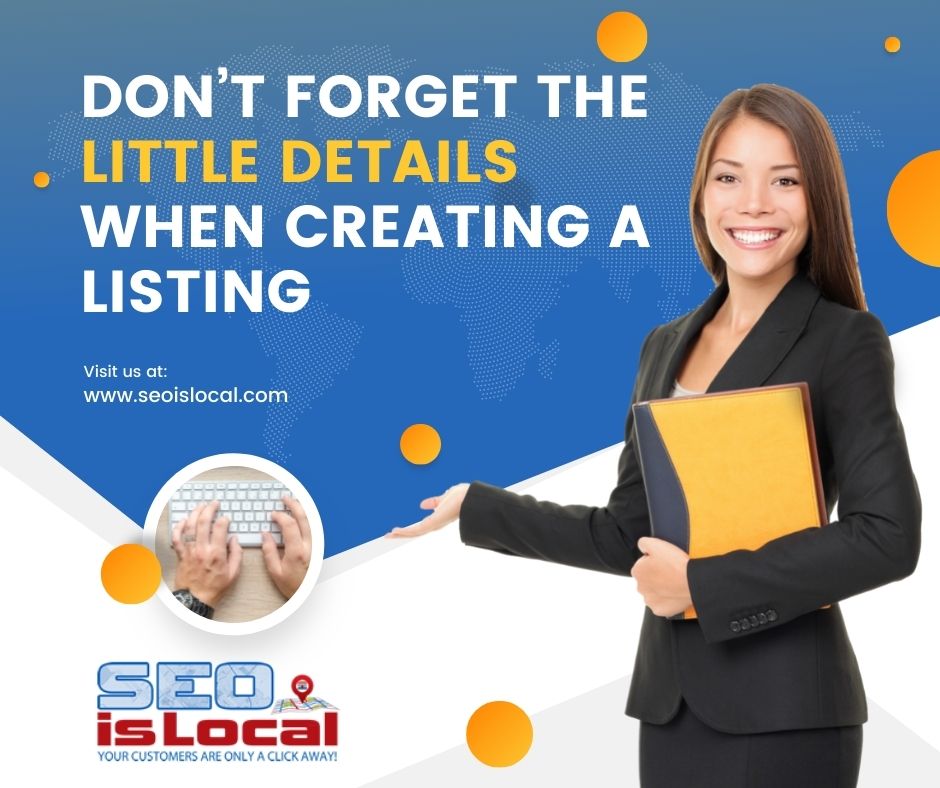 When it comes to creating a business listing for your company in an online directory, you know how important it is to include basic details about your business. For example, your business' NAP (name, address, phone number) are likely at the top of your list. However, you know better than anyone that your business is about so much more than that! You know it, and now it's time to let the world know it through your online listing. Below are just a few of the little details that you should include in any online directory that allows them.
Social media profiles
When you include valid and updated social media links to your online listing, it allows customers to find out even more about you. They may head over to your Facebook profile when you are live, or they may check out your Twitter profile to learn of the most recent promotions in your business. Either way, they continue to find out more about you and so, it's important to include these links in your business listing.
Business descriptions
It's tempting to forego filling in a business description because many business owners think it's obvious what their business is all about. It's not, so take the opportunity to tell your customers about it.
Contact email
Email is the most convenient way for customers to reach businesses, so an address where customers can actually reach you is imperative when it comes to your business listing.
Pictures
Many business owners think that pictures are just a nice little extra to have in their business listing. That may be true, but customers love those nice little extras! Include them in your listing to draw in even more customers and to build your brand.
When creating a business listing in an online directory it's obvious to include the, well, obvious information. However, including some of the smaller details can help boost your brand's presence, reputation, and bottom line!